Regular price
Sale price
$25.00
Unit price
per
Sale
Sold out
Description

The Timberline Beanie merges the best of both worlds — unyielding protection and unparalleled comfort. The outer layer, a robust tan and brown acrylic, stands as a shield against the harshest winds and the biting cold, echoing the resilient timber that lends the beanie its name.

Lined with a lush polar fleece, the Timberline Beanie holds a core of warmth that will keep you focused on the task at hand. The fleece isn't just warm; it's a promise, a guardian against the chill that seeks to seep in when you're battling Mother Nature for a fistful of ducks.

Say goodbye to the nuisance of constantly adjusting your beanie. We hated having to pull our beanies down, so a secure fit was a must. The Timberline Beanie is engineered to stay put, hugging your head snugly without the dreaded creep-up. Focus on your hunt, not your apparel.
View full details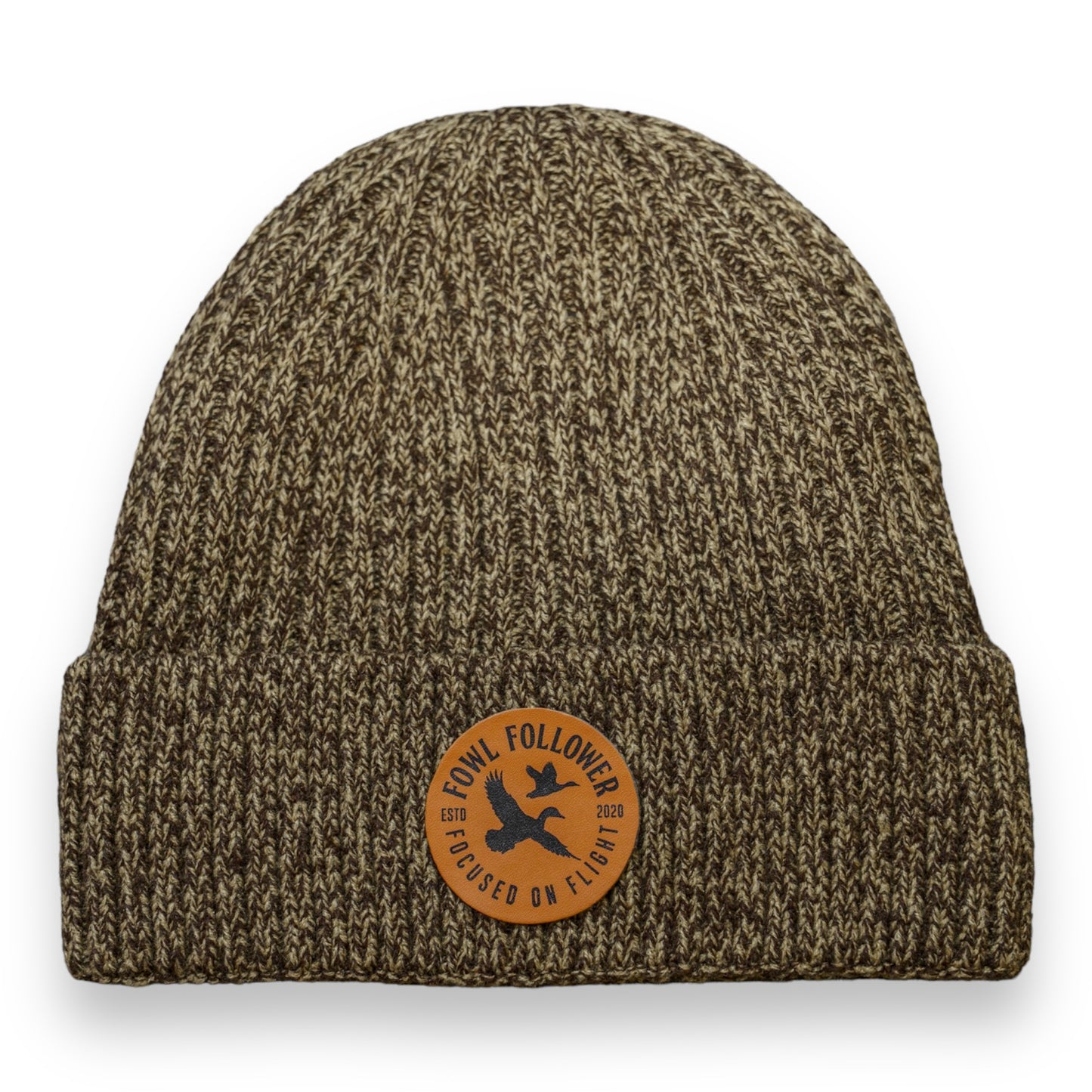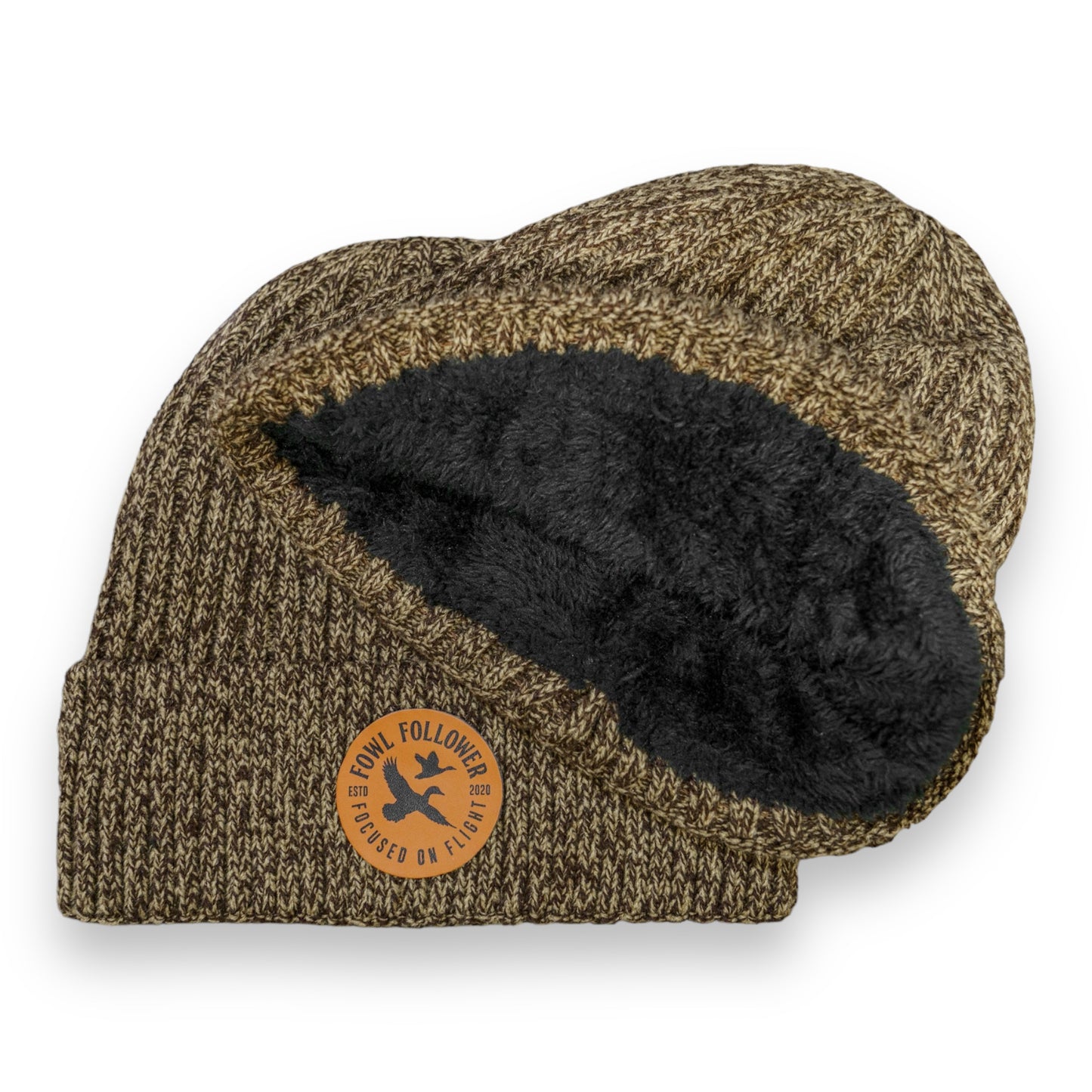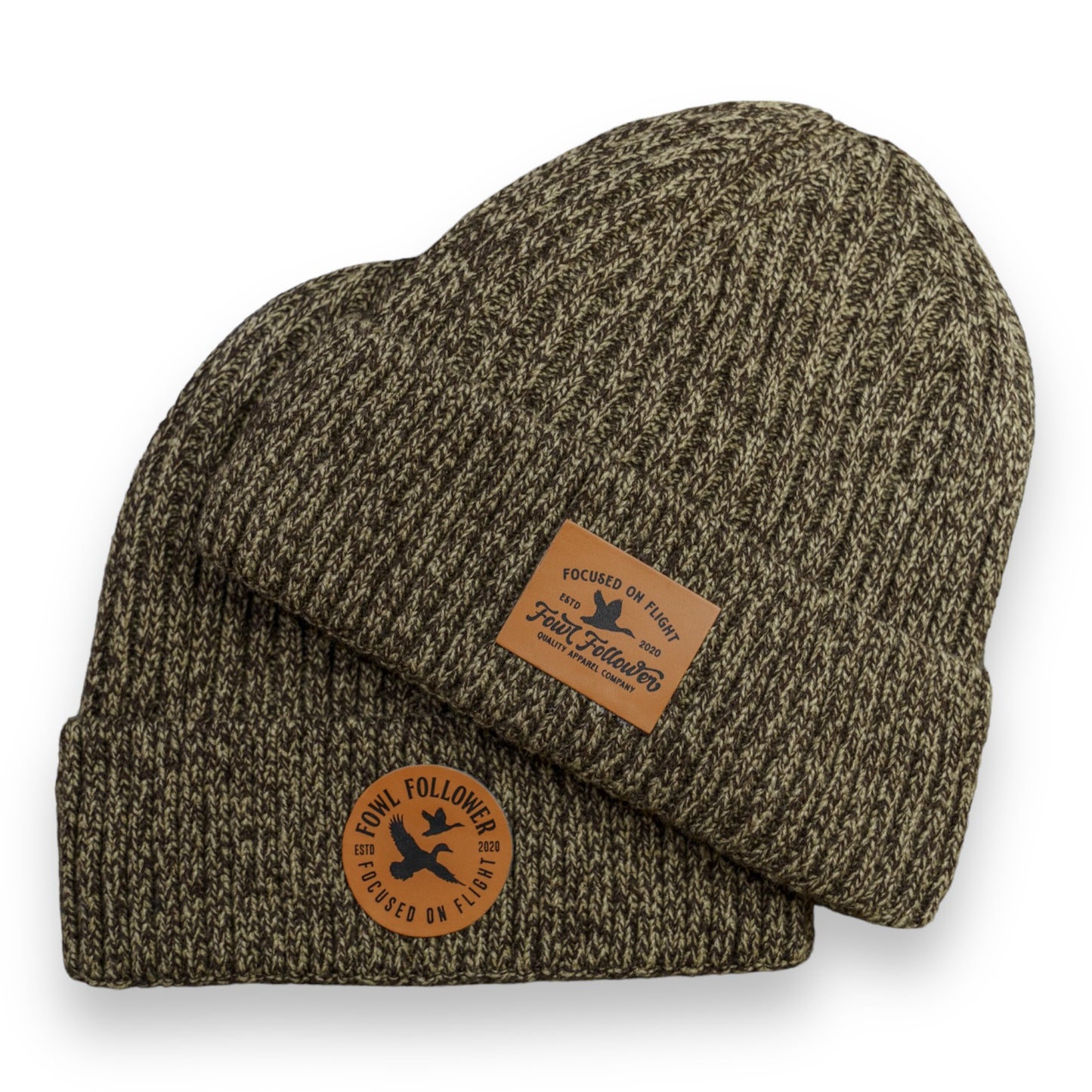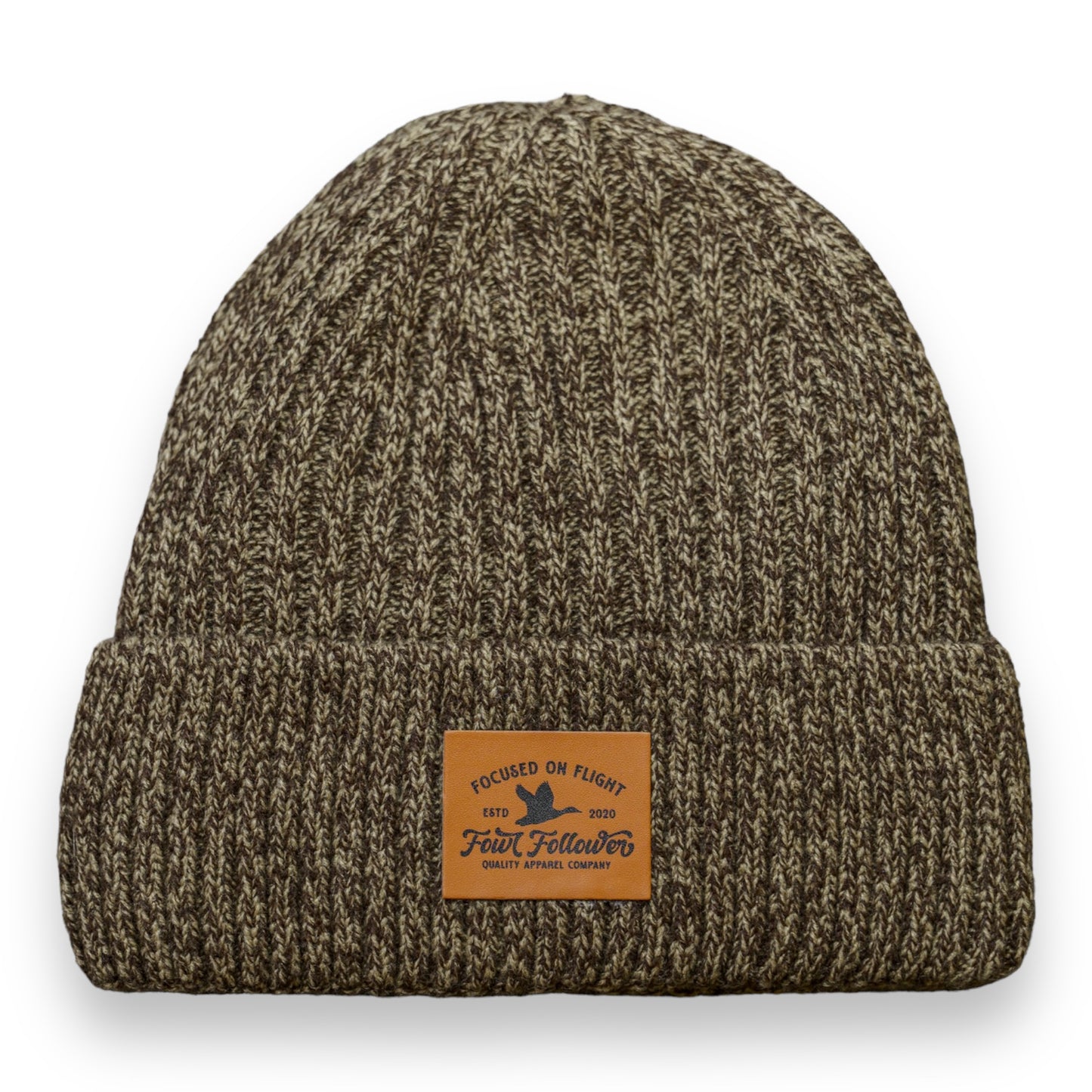 Go buy this now!
Hunted in 15 degree weather this past week. I this beanie absolutely rocked! We all know how miserable the cold can make our hunts, this makes a huge difference! I stayed very warm even with icicles hanging off my chin! The polar fleece isn't just warm it makes for a comfortable wear! Go buy this beanie and keep this in your bag for those crappy cold days, you will not regret it!
So awesome to hear that it performed well for you! Those are the conditions we crafted that beanie for. It makes a world of difference being comfortable in the cold. Thanks for the detailed review.
Excellent
The hat is extremely warm, fits perfectly.
Thanks for the review of the Timberline Beanie! Glad you like it!
Need an extremely warm beanie that will stay in place and not creep up? Well this is definitely the beanie for you. Extremely warm and comfortable and you dont have to spend your time constantly pulling it back down. Fowl follower knocked it out of the park with this one!!! If I could give it 10 stars I would!!!
Thanks for the awesome review! Glad you enjoy it just as much as we do.
timberline beanie
this a must for duck season, used it up here in kansas on first cold front of the year. this will out perform any sitka or other brands on market hands down. the price is very reasonable, the polar fleece on the inside makes it very comfortable and warm.
Glad it did well for you up in Kansas! Thanks for the great review.
Timberline Beanie
Just got mine in the mail and this little cold front allowed me to try it out! I've been on the hunt for the perfect beanie for years, and the Timberline Beanie from Fowl Follower has ended my search! The snug fit keeps the cold out without any need for readjusting, even on the move. The polar fleece lining is a game-changer – so warm and soft. Hands down, this beanie is a top-notch piece of outdoor gear. Well done, Fowl Follower!
Thanks so much for the review! Love that you got to try it out as soon as you got it. Stay warm.