Regular price
Sale price
$34.00
Unit price
per
Sale
Sold out
Description

Introducing our first-ever collaboration piece between Fowl Follower x Big Texas Outdoors Podcast. Crafted from a Comfort Color 6030 Pocket Tee for comfort and durability.

The shirt, set in a versatile khaki hue, proudly showcases a stunning depiction of a Blue-winged Teal and Spoonbill, gracefully riding on a rugged Marsh Master through the wetlands. It's time for payback on all those alligators.

This tee is a celebration of a unique partnership between Fowl Follower and Big Texas Outdoors Podcast. It's not just apparel; it's a wearable piece of art, encapsulating the essence of two brands passionate about the wilderness.
View full details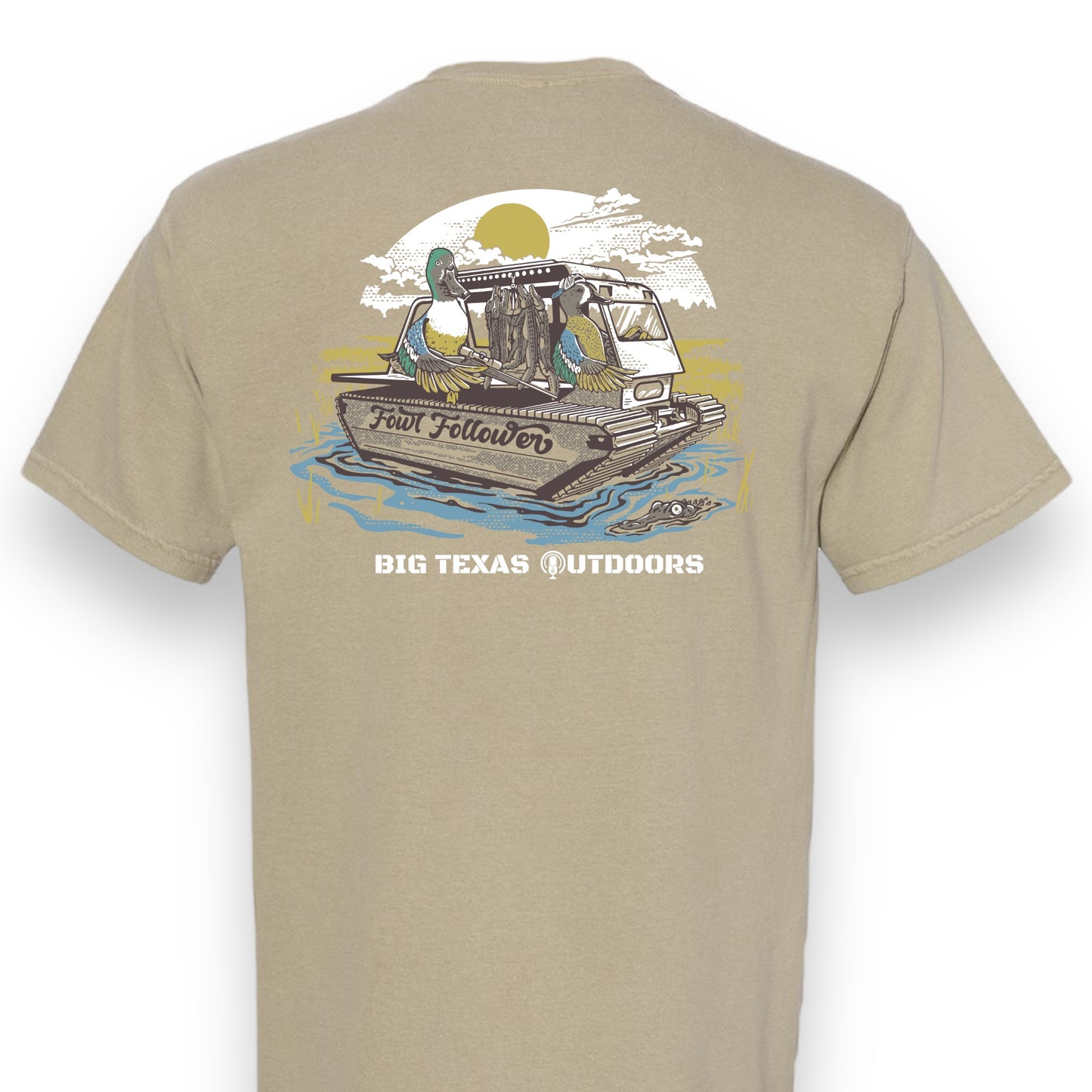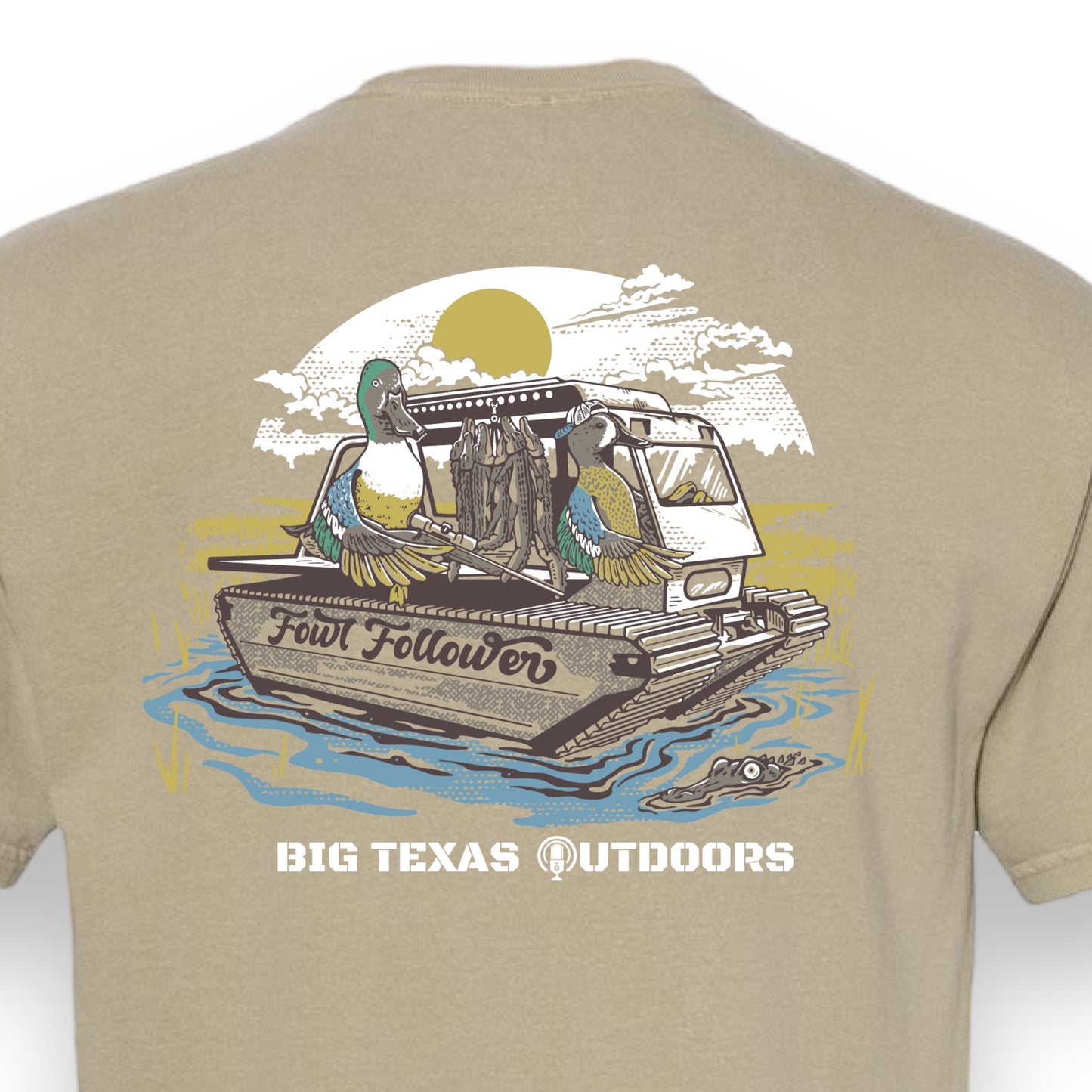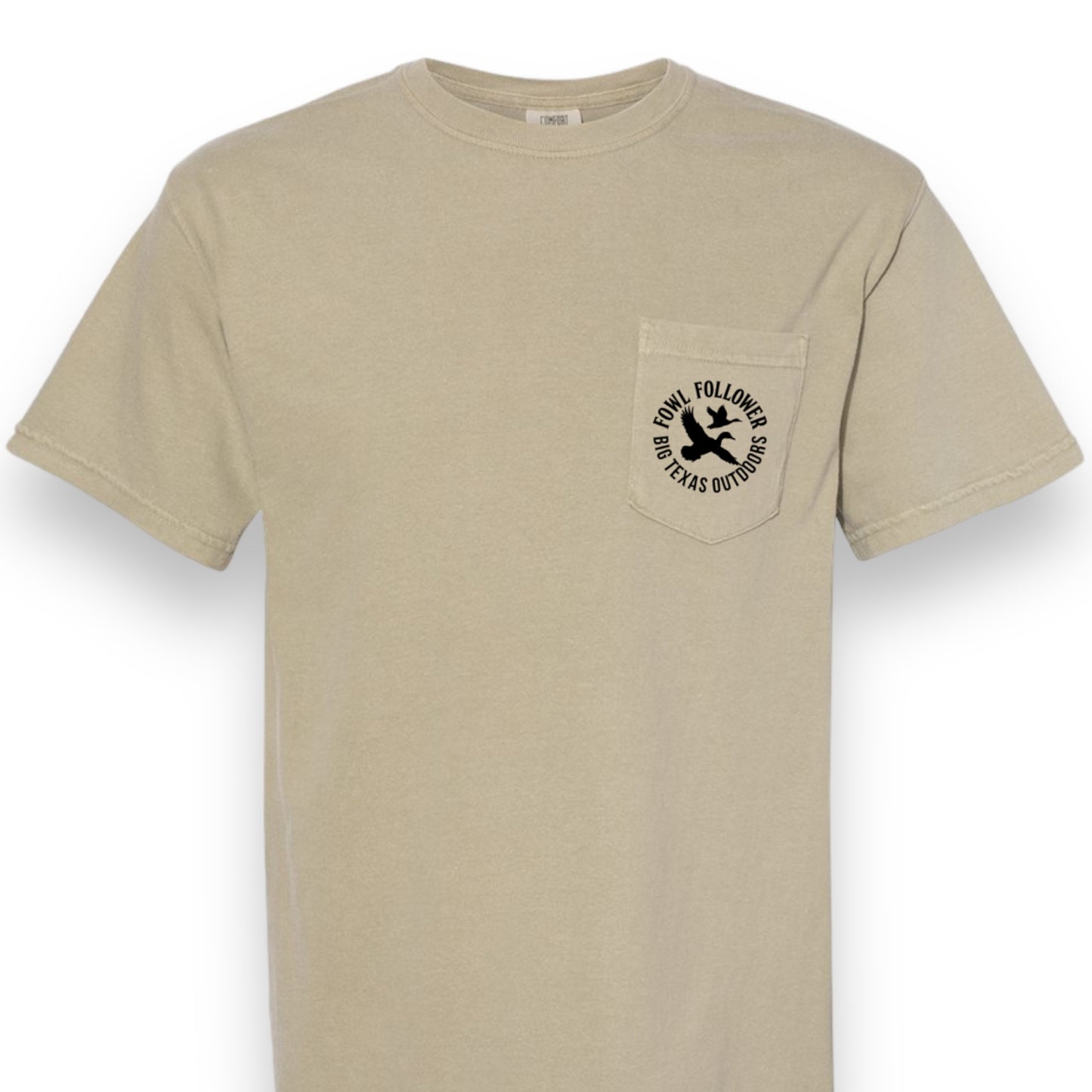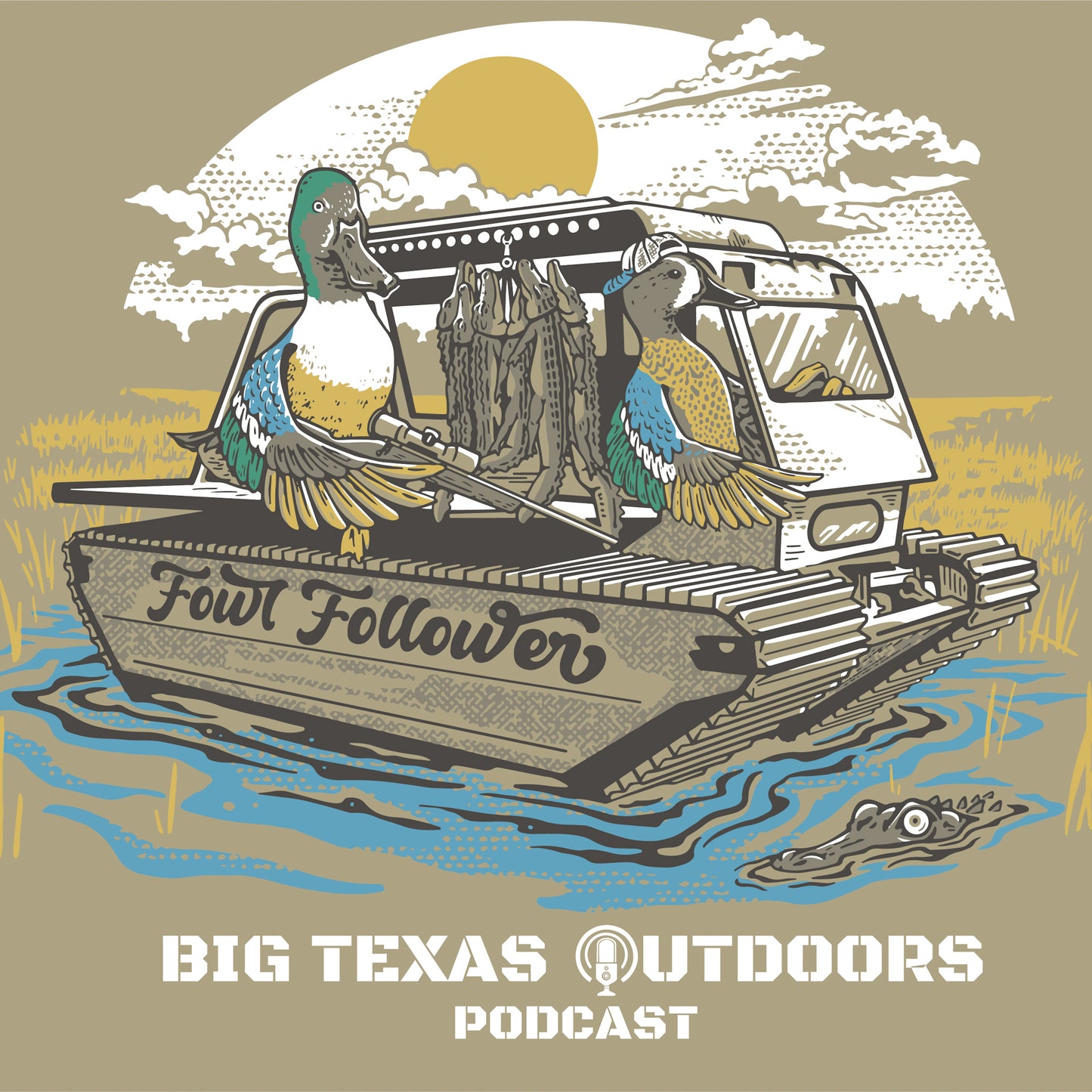 Awesome
I love the shirt and design! When I opened it my daughter said oh daddy I love it! Daughter and wife approved lol
That's awesome! Thank you for the review Anthony.
Thanks for the awesome review!
Best t-shirt ever made!!!
This meticulously crafted t-shirt seamlessly combines style and comfort. Its intricate design reflects a thoughtful blend of fashion-forward aesthetics and quality materials. Wearing it feels like embracing the epitome of sartorial elegance, making it a must-have in any discerning wardrobe.
Thanks for the amazing review and picture. Glad that you enjoy it and are putting it to use.
Must have!
No surprise that the quality is top notch just like the rest of their products! Love the design on the back and the pocket in the front!
Thanks for the great review and picture.
High quality !!!
I can honestly say that I have finally found a company that makes quality apparel that can with stand the wear and tear I put clothing threw . Top notch company and the customer service is beyond measurable.
Thanks for the great review and for trusting our products!